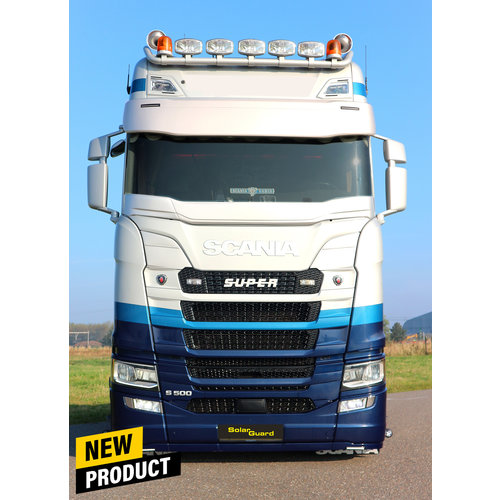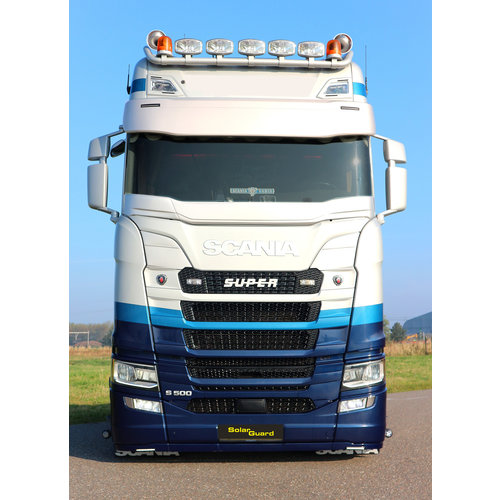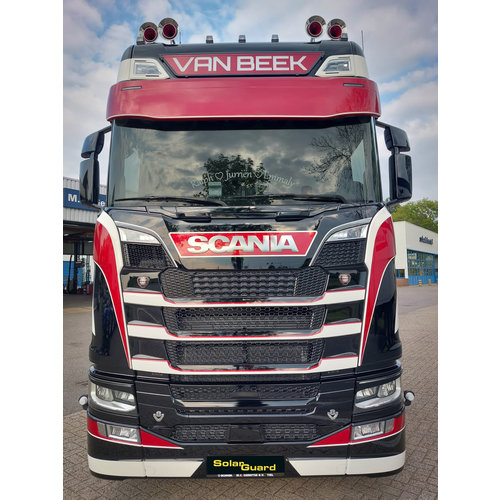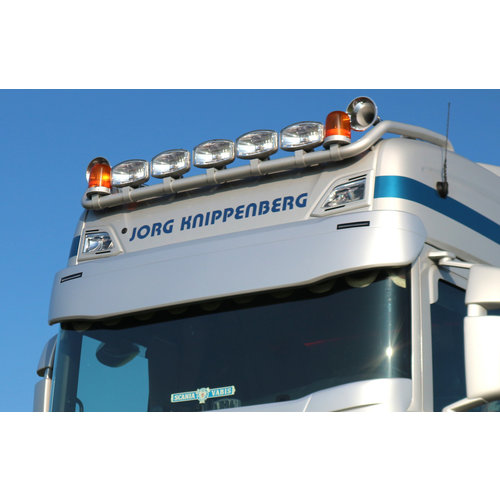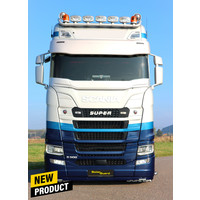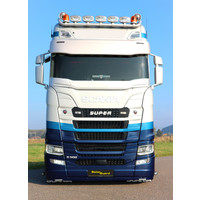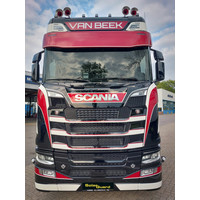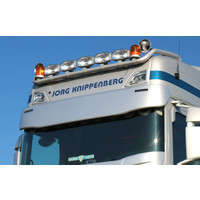 Scania
Scania Next Generation Sunvisor Curved Edge
Article code:
SC-NG-CV-WL (103)-2x
This SolarGuard sun visor for your Scania Next Generation consists of 1 complete part, the original sun visor is completely replaced by the SolarGuard. This sun visor is equipped with Curved Edges to flow nicely with the grille design. 
Nice smooth looks, from every angle.
Superior Finish
Smooth looks
Top quality Polyester 
Available with several light options
Available from stock
Height 37 cm
Choose your optional light options in the menu below :
Installation Level : Expert 
Attention! Not painted, before spraying test fit first! Work carried out and delivered goods that are tailor-made may comprise small deviations for which Solarguard holds no liability.