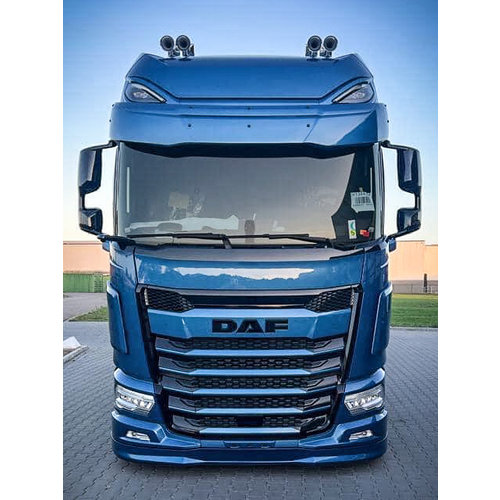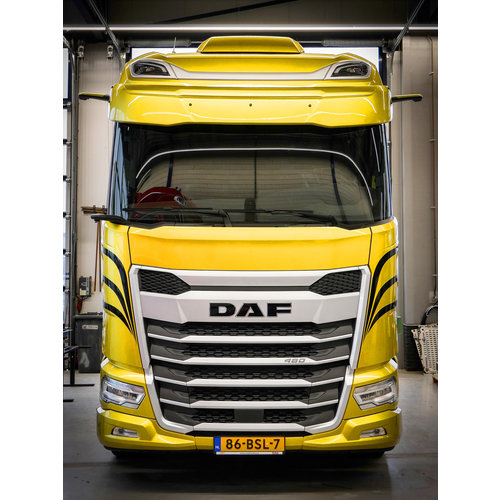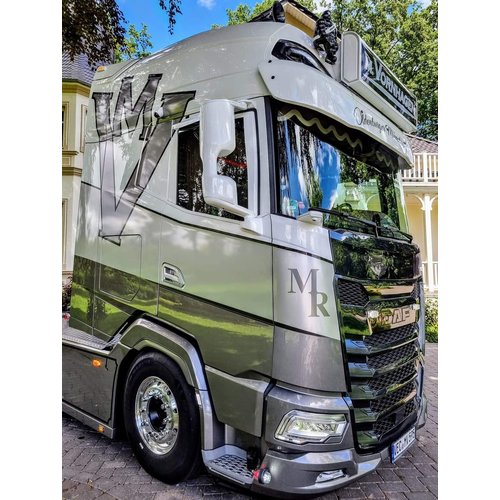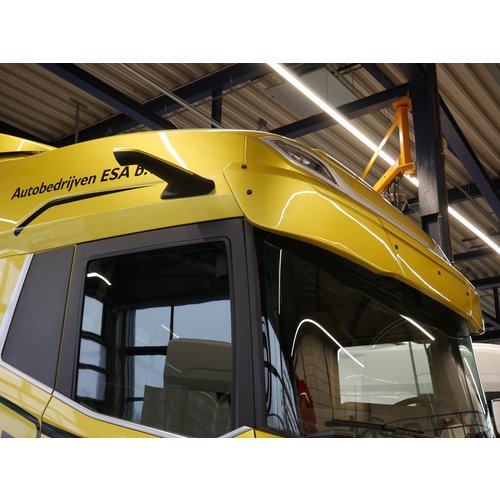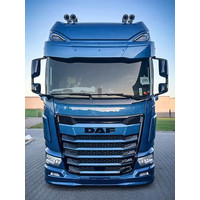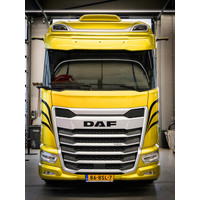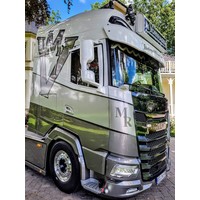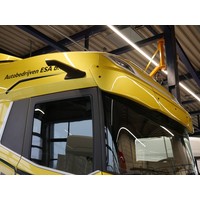 DAF
Sunvisor DAF XF/XG/XG+
A world premiere. We are proud to announce to be the first in the world to offer a stunning visor for the new DAF XF/XG/XG+
Designed to look original, but made from 1 piece and sublime flowing lines. 30% deeper than the original visor. Designed for robust looks and made from durable polyster. Nice thick outer edges give it a superb look from every angle. 
Made with a brand new fine polyester weave pattern, so a smooth inside guaranteed. 
Product highlights :
Top Quality Polyester product
New Polyester weave pattern
Robust original looks from every angle
3 cm edges, that only Polyester can offer
Mounts on the original DAF sunvisor brackets
Comes with pre drilled mounting holes
Easy to install
Sharp OEM looks
Solarguard Exclusive Part
Aprox 30% deeper than original (37cm lowest point)

Please do not forget to order your mirror extension (When equipped with one)
--------------------------------------------------------------------------------------------------
Please read carefully!
We realize all orders from Monday to Saturday 
We send goods in perfect condition 
Please check the package for any potential damages before you sign receipt
Supplied in unpainted gelcoat white. Must be test fitted before spraying. Lights not included.
Select your cabin type in the dropdown menu :