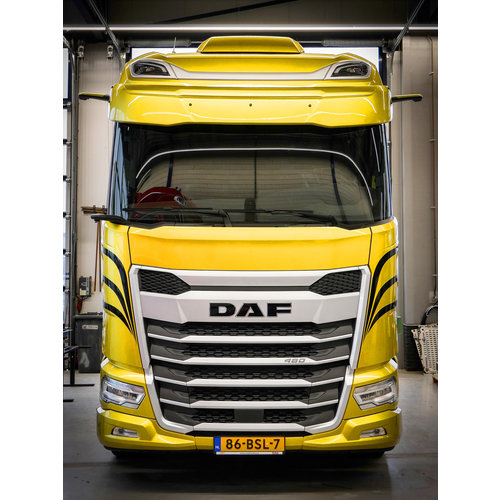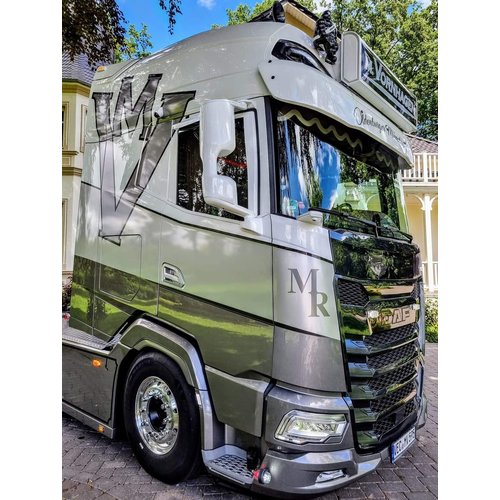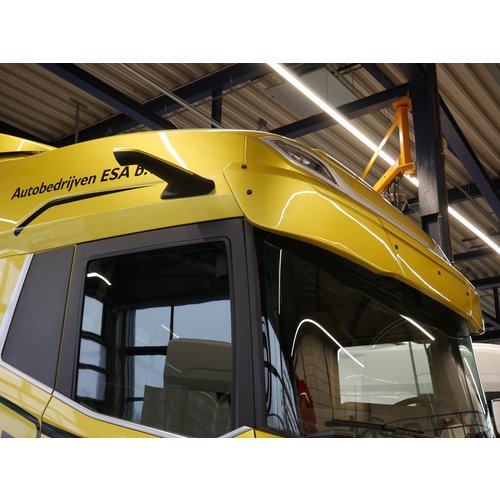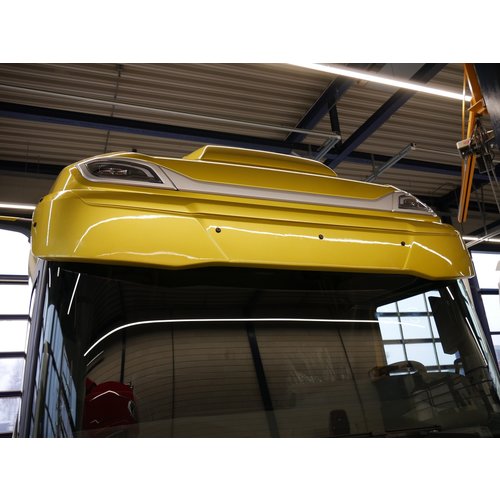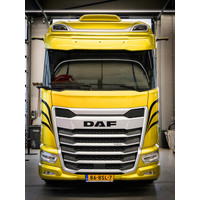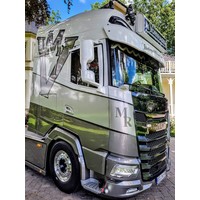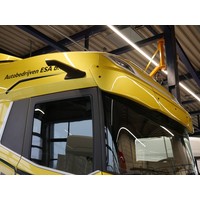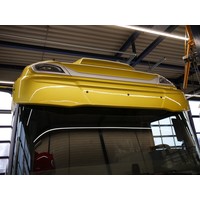 DAF
Sunvisor DAF XF/XG/XG+
A world premiere. We are proud to announce to be the first in the world to offer a stunning visor for the new DAF XF/XG/XG+
Designed to look original, but made from 1 piece and sublime flowing lines. 30% deeper than the original visor. Designed for robust looks and made from durable polyster. Nice thick outer edges give it a superb look from every angle. 
Made with a brand new fine polyester weave pattern, so a smooth inside guaranteed. 
Product highlights :
Top Quality Polyester product
New Polyester weave pattern
Robust original looks from every angle
3 cm edges, that only Polyester can offer
Mounts on the original DAF sunvisor brackets
Comes with pre drilled mounting holes
Easy to install
Sharp OEM looks
Solarguard Exclusive Part
Aprox 30% deeper than original (37cm lowest point)
Attention! Not painted, before spraying test fit first! Work carried out and delivered goods that are tailor-made may comprise small deviations for which Solarguard holds no liability.
Select your cabin type in the dropdown menu :