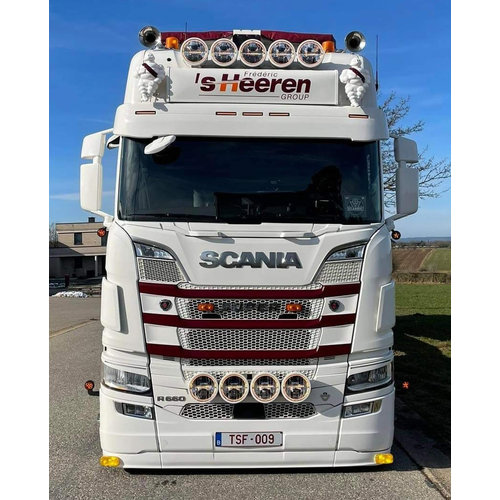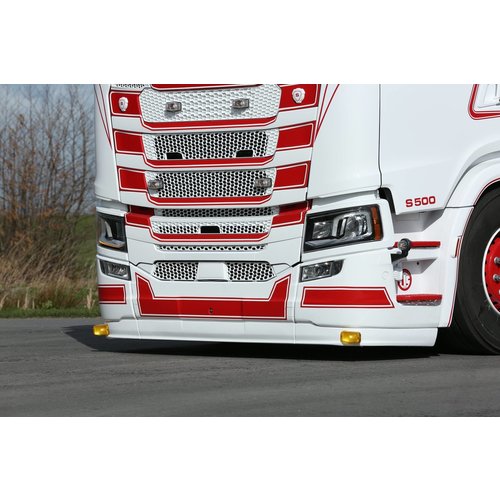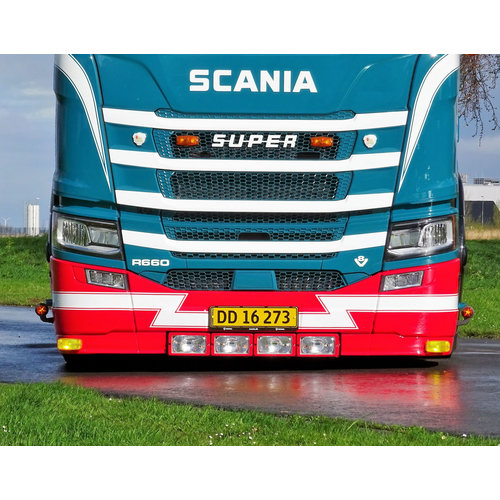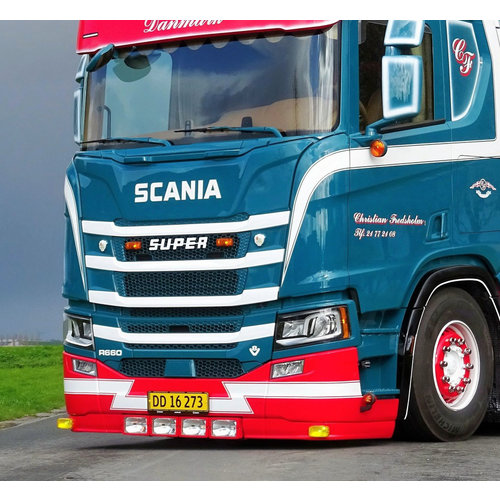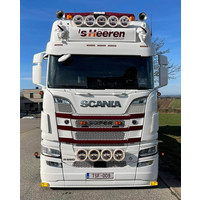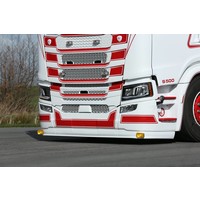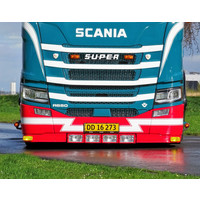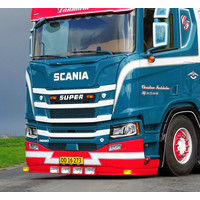 Scania
Scania NGS Front Spoiler Low Bumper Type 5
Article code:
SC-NG-OS-XS Type 5
Bumper spoiler for the Scania bumper. The bumper spoiler is easy to assemble. It gives your Scania Truck a more robust look. The lower spoiler is made out of high quality polyester.
Solarguard Exclusive Product
Superior Fitment
Nice Flowing lines
Sublime low look
Available with several light options
All our light options are handmade. Delivery time may vary.
Please note: this is a bumper spoiler for the lowest  bumper model of Scania. 
Attention! Not painted, before spraying test fit first! Work carried out and delivered goods that are tailor-made may comprise small deviations for which Solarguard holds no liability.