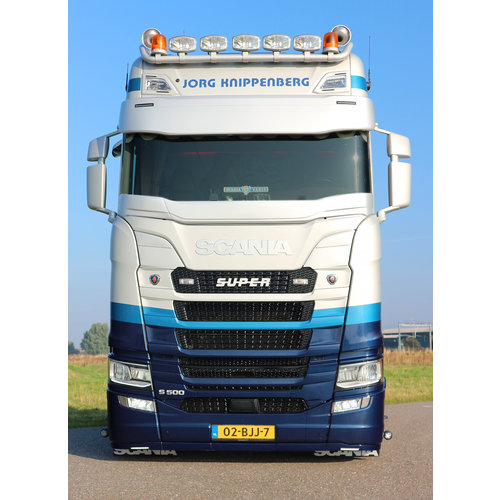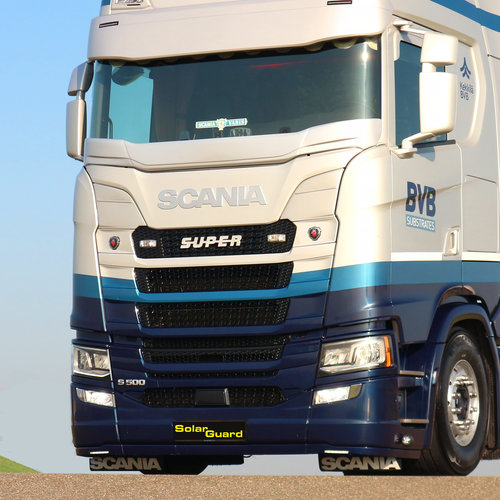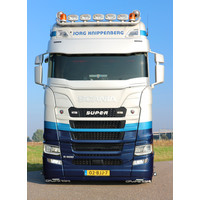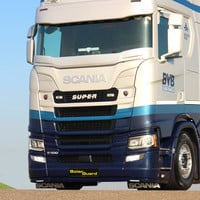 Scania
Scania Next Generation Windscreen Guard Curved
Article code:
SC-NG-XX-WC Type 3 (100)
This Windscreen Guard was developed especially with style in mind. Curvy lines and sleek looks, that suits the design of the Scania Next Gen to perfection.
Stylish, discrete and sophisticated. 
High end polyester part
Low and stylish 
Suits the Next Gen design
Perfect fitment
Easy to Install
Available from stock
Solarguard Exclusive Part
Height 22 cm
Installation level : Beginner 
Attention! Not painted, before spraying test fit first! Work carried out and delivered goods that are tailor-made may comprise small deviations for which Solarguard holds no liability.